If you're looking to refurbish or renovate your office space – whether to help increase productivity, integrate new technology or just simply make your workplace a more enjoyable environment – our professional office designers and fitters in Cheltenham are here to help.
Office refurbishment can mean many things and take many forms – from a full redesign & refurbishment to smaller more individual changes such as a new break out space, new or extended boardroom or improved reception/waiting areas.
Our office refurbishment services in Cheltenham are dedicated to creating unique, brand-focused office spaces. We have helped hundreds of businesses, of all sizes over the years to re-imagine or to create from scratch, workplaces that suit their needs.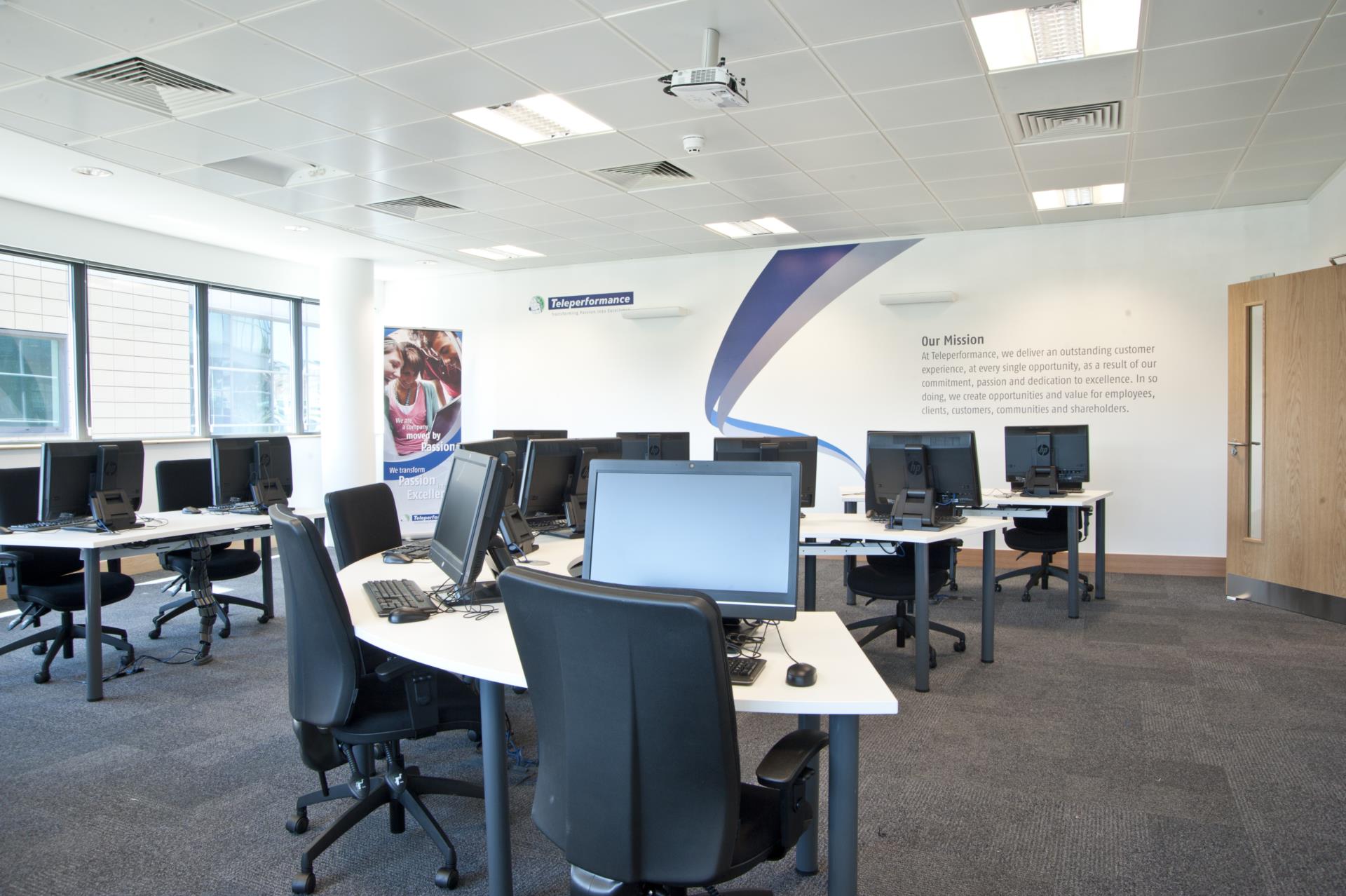 Why choose Fresh Workspace for office refurbishment in Cheltenham?
With many years of experience in office design, refurbishment and fit out, our team in Cheltenham have been at the forefront of industry innovation. Our focus is centred on improving productivity and wellbeing in the workplace on all our projects, as well as reflecting the unique brand of the company.
We believe in creating truly unique working environments to support any business around Cheltenham. That's why our designs are always tailored around employees and the specific needs of each company – you will be able to use all your space effectively, not pay for or give up valuable space that is only used on occasion.
We firmly believe in futureproofing too; getting more value from your office refurbishment many years down the line. This means that our office refurbishments are 'designed to last' – ensuring that your business remains secure, functional and attractive to employees even as your staffing levels change, new technology is introduced or working habits evolve.
Ultimately, we believe that workplaces should work smarter – so every aspect of our work is dedicated to that end.
Want to learn more about bespoke
Office Refurbishment? Get in touch!
Find Us
Unit 1, Parkview, Coal Road, Devauden
Monmouthshire NP16 6PF