Intelligent space planning of the workplace can be the key factor to creating a happy and productive workforce.
A transformation of the workspace can have a positive impact on the wellbeing of staff and productivity in the workplace. Smart space planning combined with a creative approach to design does not need to be expensive and can rejuvenate a tired space that will inspire and energise a workforce to the benefit of the business.
With the challenges facing today's offices there is now an even greater need to explore the various ways furniture can be used to create interesting and collaborative environments. No longer is the simple act of planning multiple desks into an office scheme the appropriate way to approach workplace space planning.
Ultimately, efficiency, a positive moral and the wellbeing of staff should be the goal of a business when planning for changes to the workplace.
And this is where Fresh Workspace can help.
We are vastly experienced office designers, who enjoy the process of advising on and producing creative and innovative workplace environments to suit every requirement. It's now more important than ever to consider how space planning the workplace plays a key role in attracting new starters and retaining existing staff.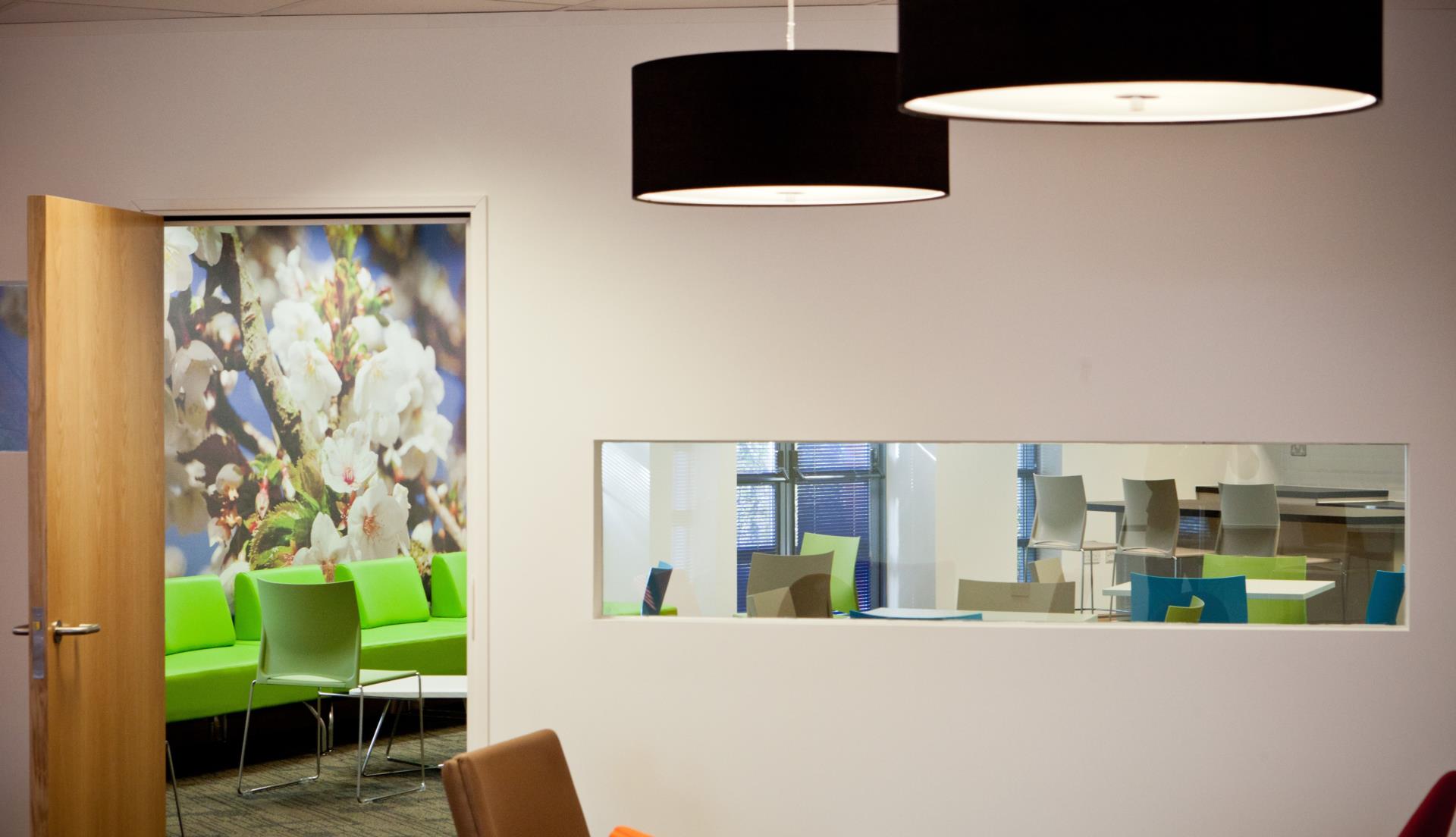 Creative Space Planning for Exceptional Results
Intelligent Space Planning
At Fresh Workspace, we recognise that the intelligent use of space planning is an essential part of any workplace interior design scheme. Our experienced team of experts will creatively and imaginatively plan your office to ensure an effective use of available space. Creating space that can be utilised for additional meeting rooms, breakout areas or simply storage space that have not be considered before are often the result of an expertly planned scheme. We look to challenge the accepted norm and encourage clients to consider the way their space is used.
Accommodate Your Needs
We work with you, to understand your business, your aspirations for the planning process, and in a collaborative effort ensure that we deliver an environment that not only accommodates but exceeds your needs. It is not unusual during the process to find we can create additional space that was not available before to accommodate meeting rooms, breakout space, or areas identified for future growth.
Make Room for the Future
With one eye on the future, we provide schemes that demonstrate how the workplace can evolve over time providing peace of mind that there is a road map for your needs as your business grows and evolves.
Want to learn more about bespoke
Space Planning? Get in touch!
Find Us
Unit 1, Parkview, Coal Road, Devauden
Monmouthshire NP16 6PF