perfect workspace
Fresh Workspace for a Fresh Office Fit Out
If you are looking into securing a new office space due to lease renewal or up or down-sizing, this offers you the perfect chance to re-align your company values, vision, branding and growth projections. With all of this in mind, you need an Office Fit Out company you can rely on to take care of the design and fit out elements required from your new workspace.
Our process begins with collaboratively working with all stakeholders to select the perfect space – which we achieve by gaining a full understanding of your expectations, requirements, and office culture. Once the location has been decided, our expert team will then complete a site survey of your new space, create bespoke custom 3D design visuals for you to sign off on along with a full Scope of Works. Once all elements of the project are agreed, we will then complete your office fit out, on time, on budget and exceeding your expectations.
Your dedicated Fresh Workspace team will be with you every step of the way and will explain every element of the process throughout the project, ensuring that when you move into your new space it is fully set up to support your current business needs and evolve as your business evolves.

contact us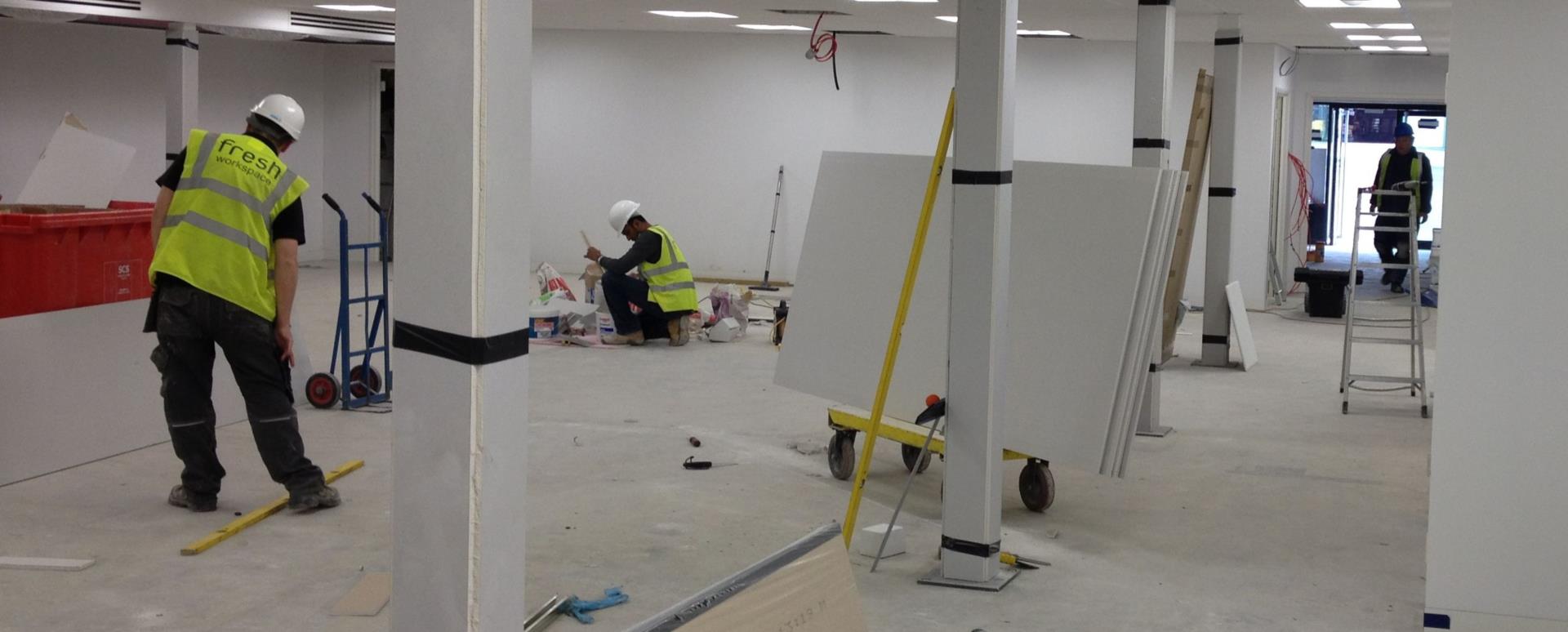 get in touch with us
Contact us for a no obligation consultation
get in touch