If you're looking for office fit out in or around Bristol we can provide a new lease of life to your workplace, the vastly experienced team here at Fresh Workspace can help. With many years of experience in the industry, we have all the skills and knowledge necessary to transform any working environment to better align itself with the needs of those who work within them.
An office is more than simply a 'facility' to create work – great offices are ones that actively work to inspire and equip employees while increasing productivity, expressing the identity of the business and making better use of the space it exists in.
Here at Fresh Workspace, we can help you to achieve all this and more.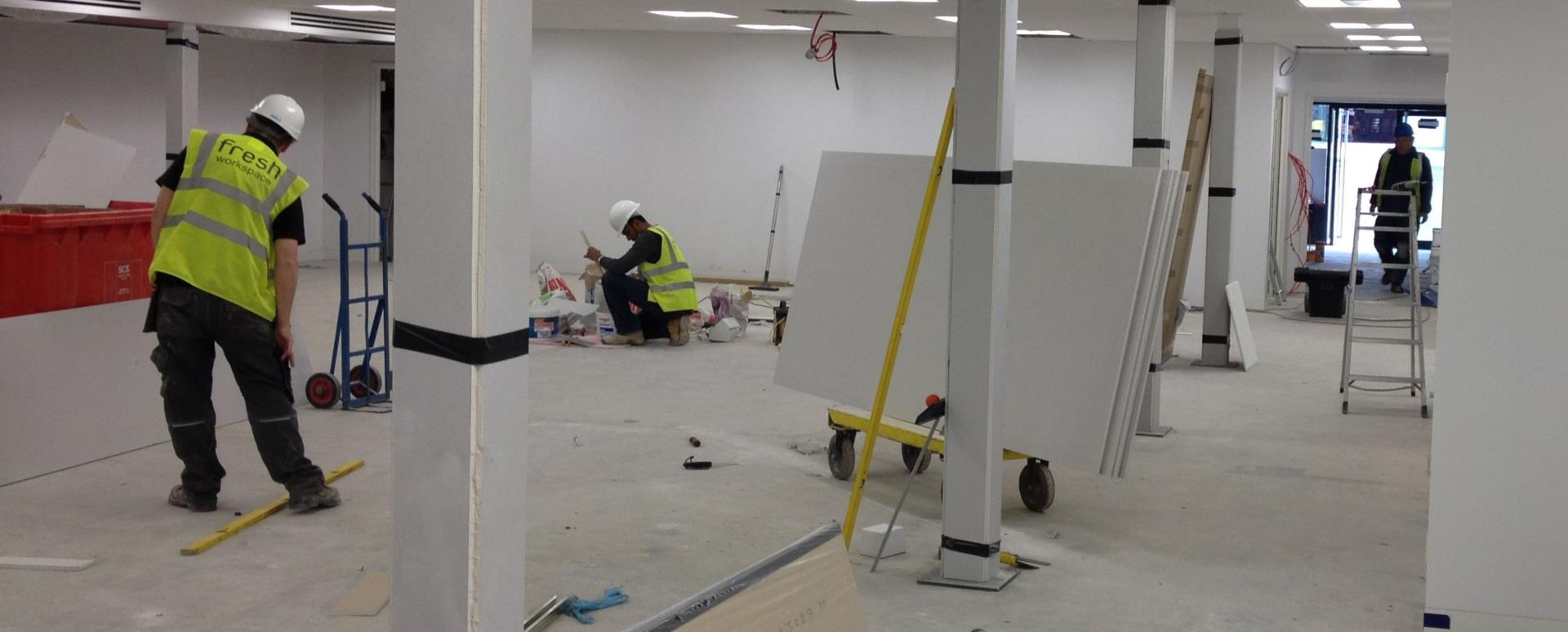 Why choose Fresh Workspace for office fit out?
If you are looking into securing a new office space due to lease renewal or up or down-sizing, this offers you the perfect chance to realign your company values, vision, branding and growth projections. With all of this in mind, you need an office fit out company you can rely on to take care of the design and fit out elements required from your new workspace.
We don't believe in a templated approach to office fit outs – every workplace must evoke the branding of the company and working styles of its employees. This is why we go the extra mile to understand your philosophies and the requirements of your employees – ultimately, we believe an office should work for the people within it, not the other way round.
Our process begins with collaboratively working with all stakeholders to select the perfect space – which we achieve by gaining a full understanding of your expectations, requirements, and office culture. Once the location has been decided, our expert team will then complete a site survey of your new space, create bespoke custom 3D design visuals for you to sign off on along with a full Scope of Works. Once all elements of the project are agreed, we will then complete your office fit out, on time, on budget and exceeding your expectations.
Your dedicated Fresh Workspace team will be with you every step of the way and will explain every element of the process throughout the project, ensuring that when you move into your new space it is fully set up to support your current business needs and evolve as your business evolves.
Want to learn more about bespoke
Office Fit-Out? Get in touch!
Find Us
Unit 1, Parkview, Coal Road, Devauden
Monmouthshire NP16 6PF