As one of the UK's premier business communities, competition to get noticed is high – often it's the seemingly smaller margins that make the difference in producing high-quality work, attracting talents and winning clients.
This is where high-quality office design can help.
Here at Fresh Workspace, we can help to create the perfect work environment for you. Whether you're a brand-new start up or an established company, we can tailor our services and deliver on what your business needs most – a productive and positive environment that truly reflects your company culture.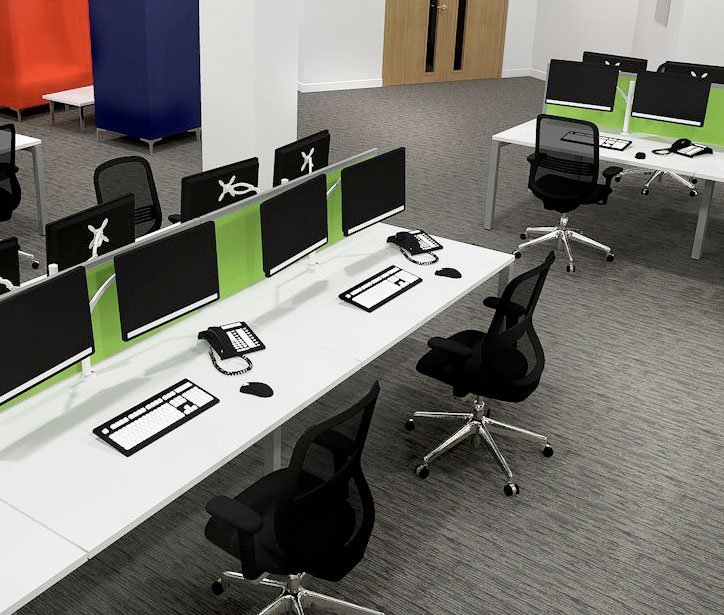 Why choose Fresh Workspace for office design?
Outstanding office design creates spaces that maximise your workplace potential and promote productive and collaborative working environments, coupled with boosting employee wellbeing and morale. A well-designed office space should assist in recruiting and retaining employees, showcasing your brand identity and ensuring that you feel that your space works for you in every way possible.
We appreciate that office space is a valuable commodity, and we do everything in our power to ensure your company's environment feels as comfortable, productive & efficient for you. With our experience and passion for office design, we always leave clients satisfied. Our designs work to cultivate creativity amongst employees as well as keep them motivated throughout by making sure they feel like valued members of the company every day.
We understand that your employees have a wide range of needs when it comes to working in an office. From creative and collaborative spaces, the need to connect with the latest technology or even just a little bit of privacy – no matter what your employees need, we can create bespoke environments which cater specifically to what they're looking for.
Want to learn more about bespoke
Office Design? Get in touch!
Find Us
Unit 1, Parkview, Coal Road, Devauden
Monmouthshire NP16 6PF